13 aerolíneas de clase mundial.
Una alianza brillante.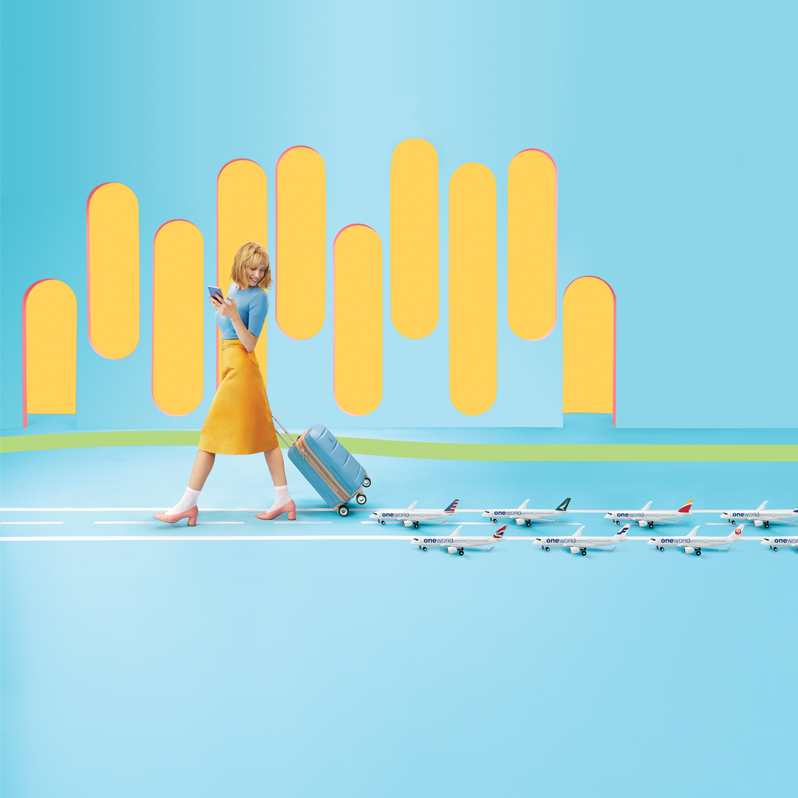 Una alianza brillante.
13 aerolíneas de clase mundial se han unido para brindar el más alto nivel de servicio y las conexiones más cómodas a más de 1,000 destinos alrededor del mundo. Desde el chequeo hasta la seguridad y el embarque, las aerolíneas asociadas de oneworld trabajan en conjunto para lograr que su experiencia de vuelo sea lo más perfecta posible.
Encuentre y reserve vuelos con facilidad dentro de la red oneworld.
La manera oneworld.
Disfrute de una gran cantidad de privilegios y premios especiales, que incluyen obtener y canjear millas y puntos en todas las aerolíneas asociadas de oneworld y, para miembros con niveles más altos, ganar velocidad con las líneas de paso rápido en ciertos aeropuertos y acceso a más de 650 salas VIP de aeropuertos en todo el mundo.  Para encontrar salas VIP, ubicaciones de paso rápido y mapas de terminales de aeropuertos, utilice nuestra herramienta de búsqueda a continuación.
COVID-19 Information Portal
oneworld Together means you can fly with confidence as oneworld member airlines take enhanced health and well-being measures at every step of your journey, from check in to arriving at your destination.
Learn More
Ready To Welcome Alaska Airlines
We are thrilled to announce Alaska Airlines will join oneworld soon. This exciting addition will bring customers even more flight and destination options.
About Alaska Airlines
Dear Travellers – Fly With Confidence
Your safety is our priority. We have teamed up with SkyTeam and Star Alliance to highlight the current health and safety measures in place to ensure you can fly with us in confidence.
Round the World travel has never been easier.
With oneworld Explorer, your Round the World travel is smart, affordable and simple. Choose from some 1,000 destinations across 170 territories, travelling in comfort with 13 world-class airlines.
Planificar un viaje